Our  Travelgo team is dedicated to finding the most affordable, most reliable and the ultimate care-free holiday destinations for our potential fellow travellers so that they can have the best possible time to chill and relax while on vacation.  
We, as well, passionately love travelling and exploring and are aware of  the many things that need to be arranged and checked in order to have a successful holiday or a city get-away abroad that would enrich all of us with happy memories.  
For the work we've set out to do, our priority was to find a partner whose best intention is also to devote themselves to the various needs of travellers; to provide high quality service for those who want to see the world for the best possible price. We feel that the partnership with Kiwi.com with its budget and user-friendy services and its easy access is the perfect fit for our objectives. 
What's worth to know about them?
Kiwi.com searches for the cheapest route, regardless of codeshares (it's the idea where airlines carry passengers whose tickets have been issued by another airline. The intent is to provide passengers with a wider choice of destinations than any individual airline might offer on its own). While other flight search engines will try to get passengers booked through their entire route on either the same airline or airlines with codeshares, Kiwi.com will look at all of the cheapest options even if it means putting travellers on two separate flights (where they have to check in again during their layover) or sending them to a random airport completely off route. For those who are looking for the fastest and easiest way to fly somewhere, it might not be the best option, but for the many of us who are looking for the absolute cheapest bargain, it's the perfect choice. Just to give you an example: over the years you might have experienced that a particular flight can be cheaper if you fly through a 'hub-city' such as London first then change flight from there to your actual destination. It might have taken you a while to figure this out by yourself. These 'tricks of the trade' and to choose the most ideal flights for your specific needs can be painstakingly time-consuming. Well, Kiwi.com does that for us, and saves us not only money but time, too.
When the cheapest flight means we have to change over at least once, what happens if the first flight is delayed and we miss the connection? 
Kiwi.com offers a flight guarantee for unprotected flight routes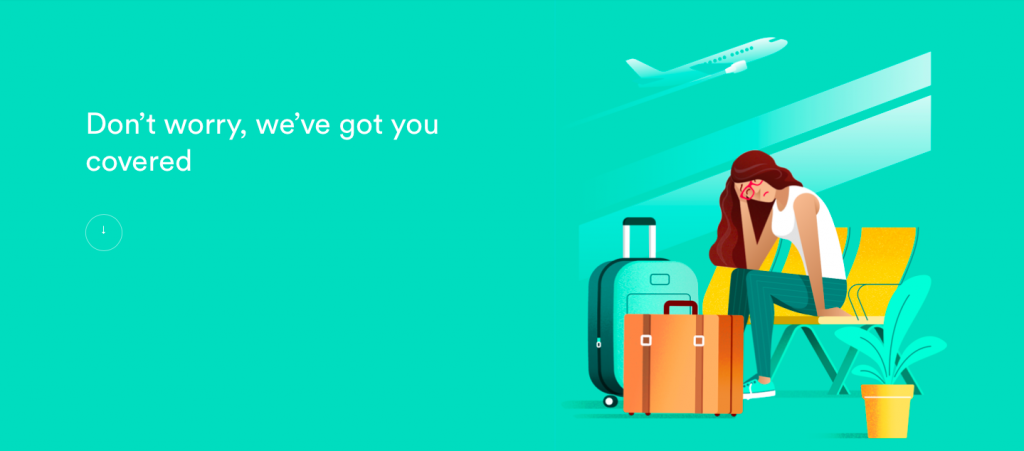 Kiwi.com offers a guarantee that covers cases of flight delays, cancellations and schedule changes. If any of this happens, Kiwi.com will recommend you an alternative flight to your destination or refunds the price of your unused ticket(s). Under the Kiwi.com guarantee if you get stuck while travelling, all you need to do is to reach out to the customer service department that offers assistance in 13 languages via phone, email or chat 24/7.

If your flight is suddenly cancelled or you don't have enough time to make your connection, Kiwi.com will put you on a new flight free of charge. The only condition is that if the new flight is more than twice the cost of the original, you will have to pay for any amount over two times the original price. Fortunately this rarely happens to travellers.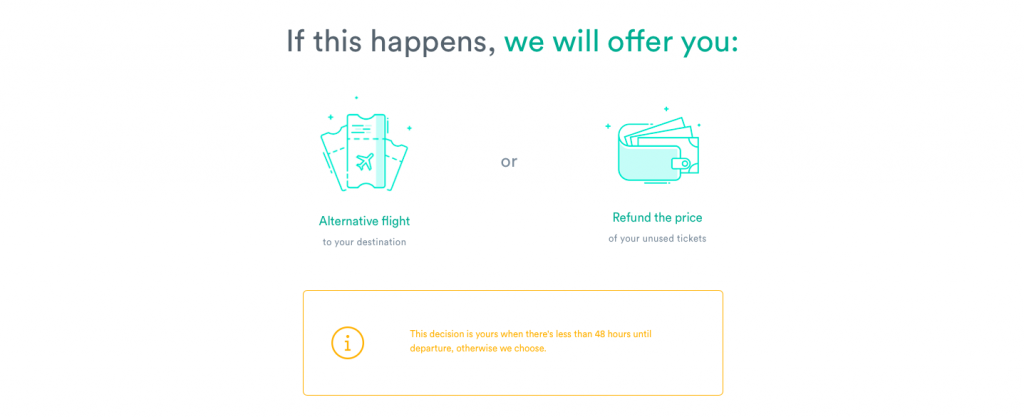 It's also important to mention here that if anything out of the ordinary happens to your flight, you have to reach out to Kiwi.com directly instead of trying to resolve the issue on your own at the airport.  Chances are when passengers contact Kiwi.com, problems will be sorted out without any extra-charge at all. They also guarantee that they will ask for your approval of any alternatives they might recommend. If there are last minute changes in the flight schedule, the company will pay for accommodation as well as your food and drink.
What else is included?
We'll contribute to the following if you get stuck:

If you need to switch airports, they will cover your transport. All passengers need to do is to let Kiwi.com know about potential problems via phone, email, or chat. 
Of course you can always put your flights together for yourself but be prepared to spend more time in the process and have no insurance should things go wrong while travelling.  Kiwi.com does everything for you in less time and gives you a guaranteed service when things go wrong.
The strongest flight search engine in the travel industry
Instead of specific cities you can search flights to and from regions with Kiwi.com's browser. Even though a lot of other flight search engines offer this option to a certain degree, Kiwi.com has the most flexible one by far; it has been extensively perfected. 
When you type in your departure point, you can literally go 'anywhere', meaning you can find the cheapest flight from your departure point or even the cheapest departure point for your destination. And that's not all! There is a so called radius-based search you can do on Kiwi.com: if you click on any area of the map on the homepage, a circle will appear and you can drag it to whatever region you'd like and adjust its size to determine where you would like your flight to depart from. Then you can type in a specific destination or you can click the map again and draw a circle around the region you would like to fly to. Kiwi will always find you the cheapest possible options.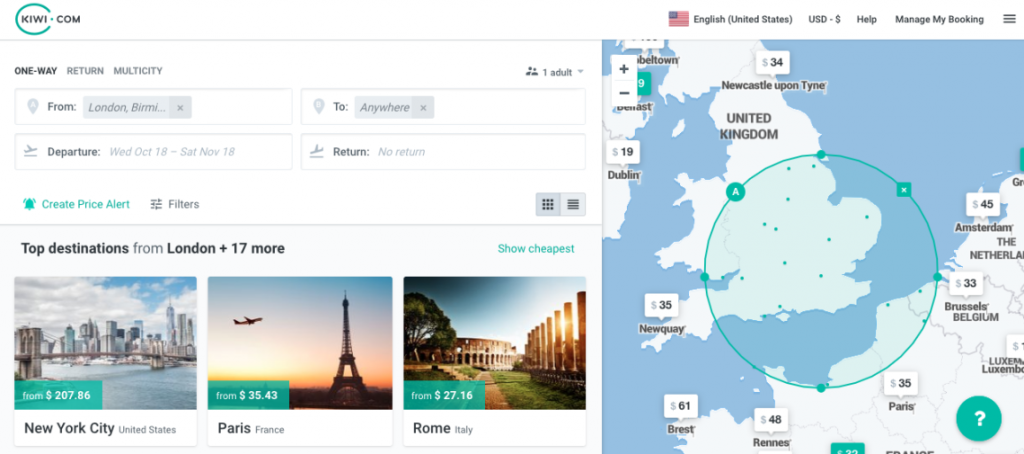 It is a massive help especially when you plan longer journies. It's the perfect tool when you would like to travel to various places and your starting point or your destination (let it be a city or a country) doesn't matter much. It's a great help if we have a few different airports around us from where we can depart because we can see them all in the browser at once.  If we decide in the autumn, for instance, that we'd like to visit a hot place in the winter then we can mark the region where we are from, then we draw a circle around our destination (let's say the South of Europe). We're not choosing a specific country, the aim is to find some place pleasantly warm. We zoom in on the map and we can instantly see the costs next to the cities. It's not only an easy manouver, but at the same time, it's exciting to look for multiple destinations. With other flight search engines you have to start a separate search each time you want to change a departure or destination city which can be draining and extremely time-consuming. Many people have chosen Kiwi.com for its creative, super-powerful flight search engine that lets you do radius-based searches. In addition to that, you can search for multiple departure cities or countries as well as multiple destinations all at the same time, which saves us time spent on searches.
Not only where but when and for how long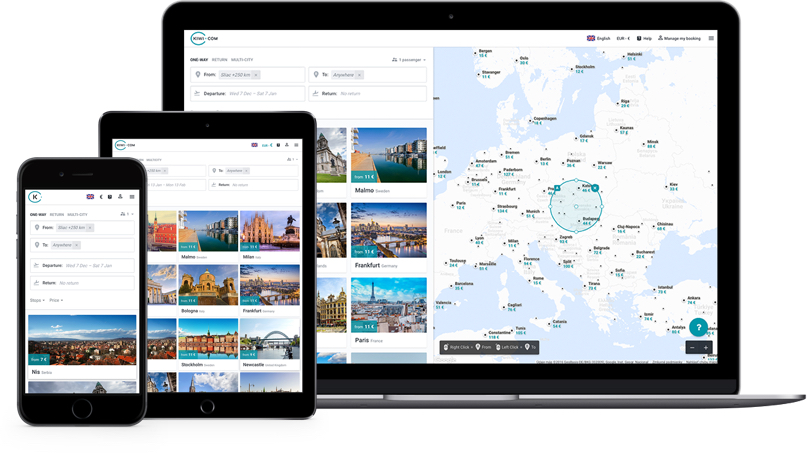 We have the option to search for flights with no specific dates, a set range of dates or a specific duration. If your trip/vacation is flexible, Kiwi.com also lets you search for flights 'anytime' or with completely different dates. In addition to that, you have the option of specifying how long you would like your total trip to be, which means if you know you want to take a vacation for about 10-14 days some time over the summer, you are able to search for flights in a date-range of June to August and then select your 'time of stay' to be 10 to 14 nights. If there are no time restraints for you, this method of search can save you a ton of money.  
The 'nomad' tool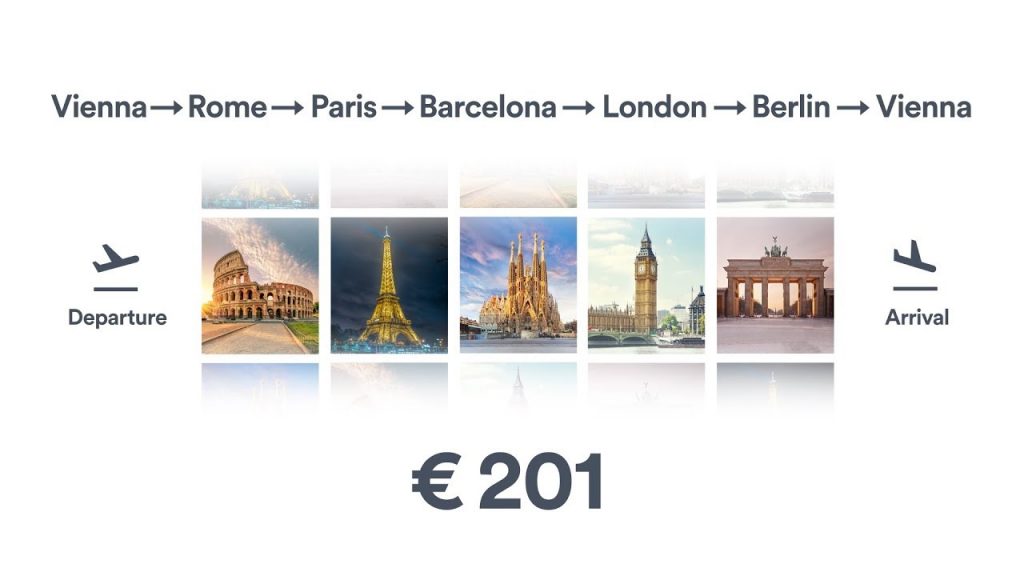 Kiwi.com has another exciting search-technique for multicity trips you can select from, called the 'nomad' tool. Here, you can enter all the cities you intend to visit along with how long you'd like to stay in each city. Kiwi.com then works out the cheapest possible option for you. In this way, you don't have to keep checking different dates or changing up the order of your trip because the website will tell you which order to book it to get the absolute cheapest possible flights. This tool comes handiest when you take longer trips with multiple places to visit. For instance it could be a trip around Europe or several different places in The United States.
When you choose multicity trips you can add eight trips with all different airports to your booking. Kiwi.com will then arrange flights for you to make sure you book the most suitable ones to fit your needs.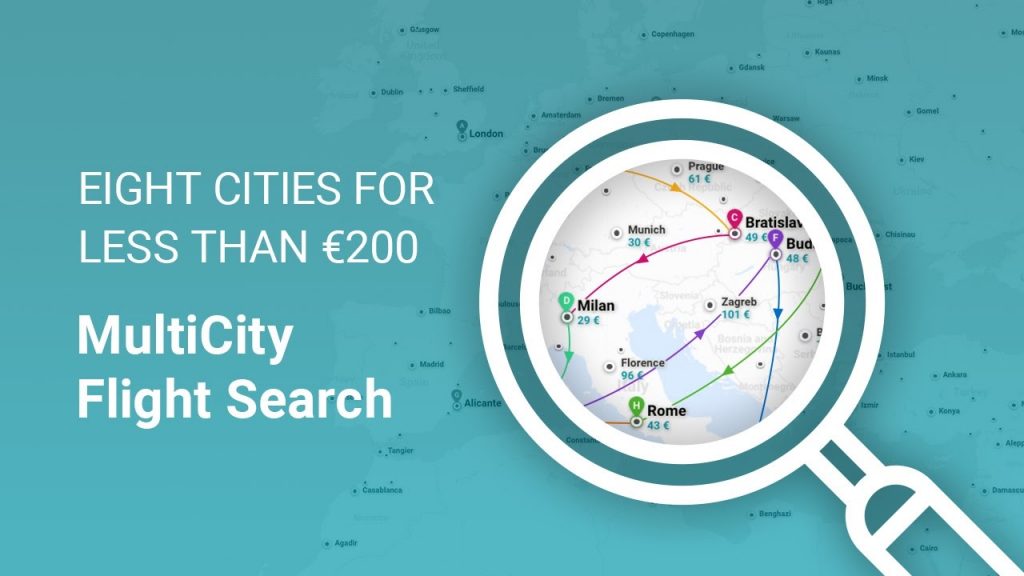 There's a recommended category where the cost and the duration are in optimum balance.
In the cheapest category, you can find the best prices but it could mean long and grueling layovers.
The shortest route is always the much quicker way towards your destination, but it often costs more than it normally would.
In the change-over/transfer category you can ask for 0, 1 or maximum 2 transfers.
Automatic internet check-in
We can save money, time and energy if we opt for the automatic internet check-in option. Wherever it's possible, Kiwi.com will arrange it for us. On their website under 'manage my booking' we just type in our passport/ID number and expiry date and the rest will be managed by Kiwi.com. This service saves us time and we can avoid long queues as well as the average cost of USD30 for the check-in. 
What else we should be mindful of
Adding extra baggage after booking your flight
If  you've booked your flight with no extra luggage but later realise that you need it, it could cost you more through Kiwi.com than if you booked it directly  with the airline (it has to be done through Kiwi.com if you used them for booking your flights in the first place). First it might sound inconvenient but you can actually end up paying less for the extra luggage than if you bought it directly from the airline. Kiwi.com deals with many different airlines at once and instead of charging exactly what each airline charges for extra luggage, they have their own set price-list. This is an average of the luggage costs for different airlines which means that in some cases Kiwi.com might charge you less than the airline does, while in other cases you might end up paying more (never as much, though as you'd pay for extra luggage at the airport). Nonetheless, it's worth keeping in mind. 
Priority boarding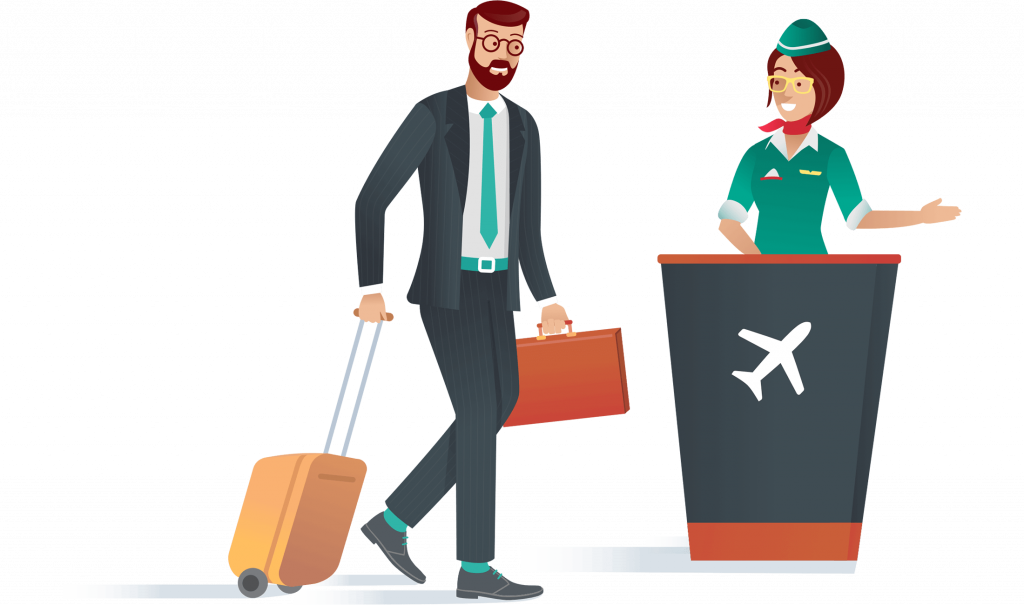 Priority boarding is automatically added to your ticket by Kiwi.com when you only  travel with a 10 kg cabin bag and the layover is less than 90 minutes. This means that you can reach your gate faster and there's no need to queue while boarding; you can take your bag on board and after landing you don't have to queue for your bag either.
You might need a visa
Kiwi.com is a genius when it comes to finding you unrelated flight routes to get you to your destination the cheapest. At the same time, you might have to go through customs and check in again during a layover. 
Your Kiwi.com ticket will clearly state if you have to collect your luggage and check in again while on a layover. It's really important to remember to check if you need a visa for whatever country you'll be going through customs in. When you are somewhere other than your final destination, customs officers might not let you take your next flight without a relevant visa.  It doesn't happen very often but you need to be vigilant to avoid unnecessary hassle. Besides, many places can offer you a so called 'special transit visa'. 
You could end up travelling a lot more
Using Travelgo along with Kiwi.com you'll see how flexible and creative these services are. As a result, you'll soon realise that costs to your dream destinations can be completely reasonable. Who knows, you might get into the habit of travelling and exploring a lot more!